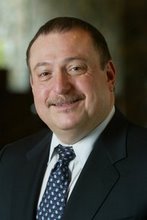 Avram C. Freedberg symbolizes the everlasting entrepreneur.
In 1991, he founded National Collector's Mint. Under his leadership as president, the company has grown from just two employees to well over 60. One of the largest private mints, National Collector's Mint is considered the trusted source for rare collectible precious metals. The online catalog company offers a wide variety of U.S. coins, from genuine Morgan Silver Dollars and U.S. Government Proof Sets, to the latest U.S. State Quarters and Presidential Dollars.
In 2005, he acquired the rights from Bricmar Manufacturing for the "Original BeDazzler," a stud and rhinestone setting machine and the number one arts and crafts seller in America. They tested a version of the commercial featuring Tana, from The Apprentice, who had been looking for a BeDazzler to decorate shirts for one of the show's competitive stages. The version was a success and Freedberg licensed the SAS Group to manage the direct response campaign and distribute it nationally. It has since proven to be an infomercial icon, making the list of Top 100 Gadgets of all time, by Mobile PC Magazine (2005). The BeDazzler was also featured in the Disney movie, The Game Plan.
Also in 2005, Avram C.Freedberg founded with Eva Price Maximum Entertainment Productions LLC , a commercial theater, television, music, and film company that contributes to the entertainment industry in developing, investing, and producing quality entertainment.
Freedberg co-produced Private Jokes, Public Places Off-Broadway, and produced Tuscaloosa's Calling Me… but I'm Not Going!, the winner of the Outer Circle Critics Award-Best Off-Broadway musical-for the Broadway on Showtime Pay-TV series. He has been an investor in numerous Broadway productions including Little Shop of Horrors, The Producers, Long Day's Journey Into Night, The Sound of Music, Flower Drum Song, Enchanted April, Triumph of Love, the Off-Broadway production of My Old Lady, and the road tours of The Producers and Swing. Maximum Entertainment Productions' past and current project also include Los Big Names, Broadway's How The Grinch Stole Christmas, The Great American Trailer Park Musical, and The J.A.P Show Off-Broadway. Read more about Maximum Entertainment Productions in their February 2009 edition of the Maximum Insider.
Freedberg is also owner of BioLogic Solutions which has a line of cosmetics and skincare products.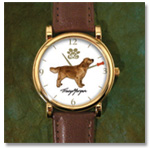 Another non-coin collectible that he has created is the first collector's timepiece officially authorized by The National Kennel Club. This is a precision timepiece with an artistically accurate portrait of a specific breed by Tracy Morgan, the world's most honored dog photographer. The National Kennel Club has awarded 90 breeds the right to be celebrated on these exceptional timepieces.
Avram C. Freedberg is the publisher of twelve books, and has distributed packaged goods to college students, via bookstores.